Now that we're in the full swing of the holiday season, it can be frustrating for service-based businesses to watch as their product-based counterparts have ample marketing material for the holidays—Black Friday sales, Cyber Monday deals, holiday gift guides, last-minute offers, and so much more.
It's important for all brands to stay active and relevant in that time to bring in leads and stay top-of-mind for their ideal customers, but what's the best way to go about this if your brand doesn't sell a tangible, wrappable product?
The short answer: by staying relevant.
The long answer: there are plenty! We've compiled a list of marketing campaign ideas and strategies that your brand—or any service-based brand—can utilize to keep the spotlight on you during the busy season of consumers buying a lot of "stuff" for under the tree.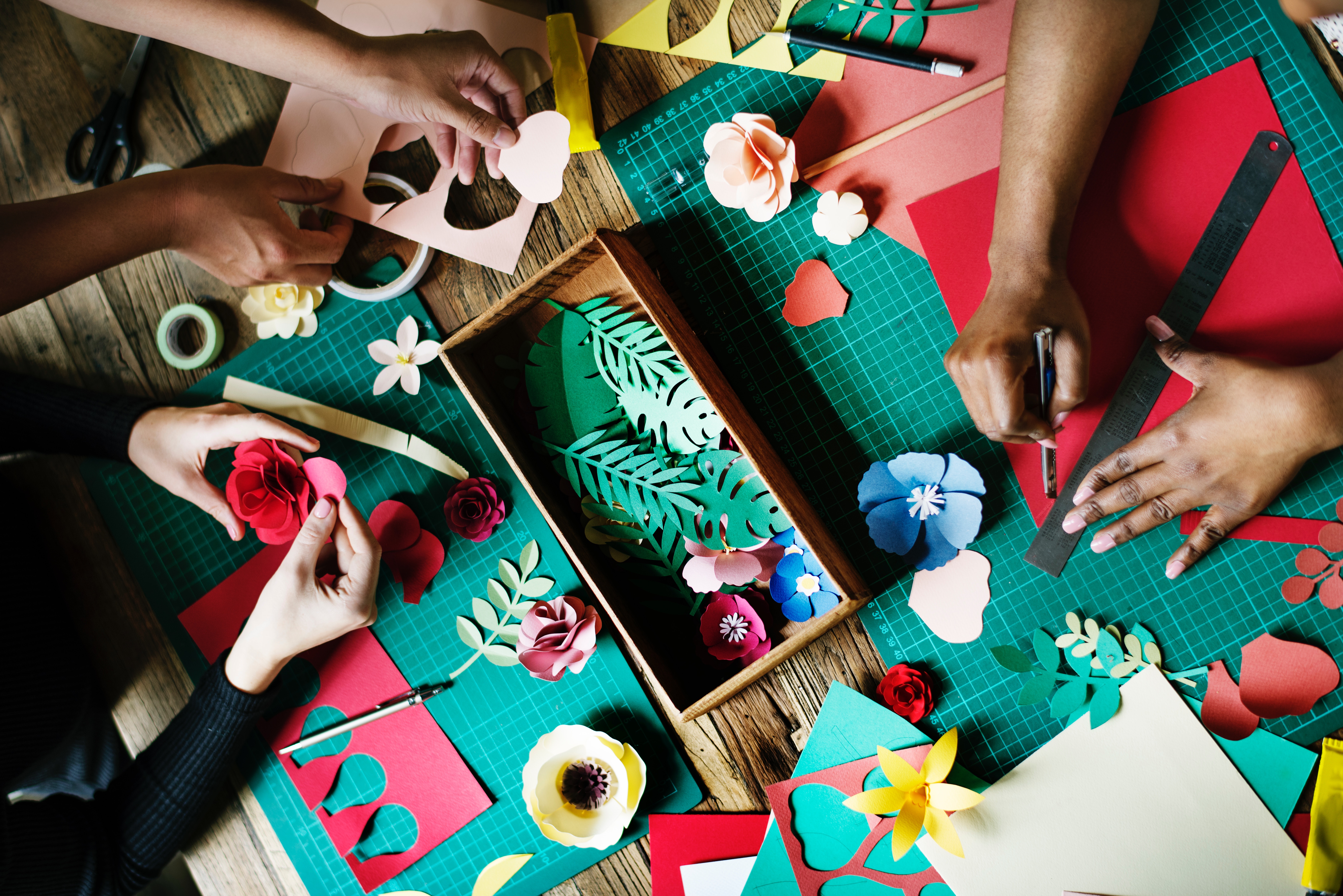 1. Create a full-blown campaign
You don't need something like the famous Black Friday event to create buzz and sell more; you can create brand awareness and drive sales by building your own, longer campaign around your brand's services instead.
Think about the time of year where your ideal audience is most prepared to need your services to ascertain whether your objective should be more geared toward raising brand awareness or actually driving sales.
If your brand's peak sales will happen in early 2018, get your audience thinking about choosing you over competitors by starting early (like, now). If your peak sales usually occur right now, your brand will be focused on much sooner returns and enticing your audience to purchase before it's "too late" for huge savings.
If any other time of year is where most of your sales happen, it's still valuable to introduce your brand to an increasingly more broad audience in advance.
When setting up your campaign, you must first determine the angle and theme:
Who's your target audience?
Which channels will you utilize?
What's the desired response or action that the campaign will produce?
Then, find an incentive that your ideal audience will be remiss to refuse.
You can incentivize purchases with discounts, referral programs, or even choose a charity that a part of purchases will go toward.
In the season of giving, the whole idea doesn't have to revolve around one person giving another person an item—encourage your customers to give back to the community as a whole instead.
Third, make sure you leverage social media to maximize awareness of your brand's campaign.
There are so many ways to garner attention or user-generated content (UGC) and expand the buzz beyond your typical follower circles.
Here are just a few ideas:
Create a photo contest around a specific theme, potentially giving away a gift at the end
Post trivia about your industry or brand-relevant holiday facts
Share holiday recipes, DIY gift ideas, or other creative holiday tips that are relevant to your services
Share moments of holiday spirit in your company or industry and encourage followers to do the same
Finally, personalization is key to grabbing attention. Don't just market to your target audience; understand them.
Personalization is key to grabbing attention. Don't just market to your target audience; understand them. #CX
Truly get to know—through research, tracking previous behavior, and surveys—what they need, what time they need it, and why they need what they need.
Above all else, your campaign will resonate if you help your ideal customers with whatever it is that they need help with.
Some ways that you can personalize your campaign are:
Include their name and unique information that shows them that your message is personally catered
Utilize timing by sending out messages when your ideal customers are most likely to purchase—or at least consider your brand for the services they need done
Within the realm of specific messaging, include the actual pain points that the customer is trying to solve to show that your brand is there to listen and help
Remember to test and refine your campaign as you go along.
However, not everyone has the budget for a full-fledged campaign during the busiest ad-buying season, and that's okay—the next 7 options are much cheaper and still effective.

2. Start a branded #hashtag trend
To cite a famous example of this strategy, REI has been encouraging people to go outside instead of into malls on Black Friday and then share their photos with the hashtag #OptOutside.
With over a million photos associated with the hashtag on Instagram alone, the campaign was a success, and while the company did not sell a single thing on Black Friday, they gained so much more value in terms of brand awareness and respect from their adventure-loving target audience than ever before.
Try to make a hashtag that encourages people to share their story and is completely unique to your brand—something that's easy enough to remember but not already associated with other accounts.
If your brand has a smaller following on social media, consider sponsoring posts with the hashtag to spread the trend to more people and garner more UGC.
To create more incentive, share your favorite user-submitted posts with the hashtag—or randomly selected ones—to show appreciation for your audience's participation.

3. Add a charitable incentive or partner with a charity
In the season of giving, the easiest way to fuel kindness is to demonstrate it.
In the season of giving, the easiest way to fuel kindness is to demonstrate it. #marketingtips #CX
Your brand can donate time or money to a charity of your choice and share photos or videos from the action to keep your social feeds active.
Consider encouraging potential and existing customers to join the cause by providing the volunteer information on your site—in a blog article or the news section, in social posts, or even in your brand's newsletter.
The more people you can get to come together for good, the merrier!
On the flipside, if your brand is too swamped with the end-of-year frenzy to close deals and get leads for the new year to volunteer, take a part of your earnings and donate those to charity instead.
That way, customers feel good about making a purchase that helps society—and not just the economy—while your brand looks great for participating in the true meaning of holiday spirit.

4. Create gift guides
Even if your brand doesn't sell products, you can still create guides to help your ideal customers shop for the holidays and establish your brand as helpful—and even add a touch of selflessness to your brand's perception.
While you can create guides full of products for your audience to go purchase like everyone else does, think outside the box a bit on this one—this is your brand's chance to make the case for how services can make great gifts, too.
Some easy ideas include shouting out other small or local businesses like spas, salons, or restaurants, and if you want to benefit from more than being a helpful resource, consider partnering up with such local businesses to double the incentive.
If you encourage your customers to buy from a small business and get a discount on one of your services as a result, they're more likely to buy through your brands than similar ones.
The best place for these kinds of guides is on your company blog: you can help your SEO efforts by creating long-form content and also have plenty of good material to work with for sharing on social as a result.
Your website and social media profiles stay active; your audience gets a whole new breed of gift inspiration—it's a win-win, really.

5. Keep the conversation going by fueling the holiday spirit
Part of being a relevant brand in today's world is staying active and inspiring your audience on social media.
Part of being a relevant brand in today's world is staying active and inspiring your audience on social media. #SMM #marketingtips
Just like how motivational quotes are typically a hit on image-heavy networks like Instagram, try to engage your audience by simply encouraging the exchange of "warm fuzzies"—that is, share moments of peace, giving, joy, thankfulness, and all the other good things, then inspire your audiences to do the same.
Bonus: double-up on this strategy by getting your audience to share their holiday spirit with your unique, branded hashtag! The more people the content will reach, the more new attention your brand will receive.
The most effective medium for evoking all the positive emotions that align with the holidays in December is video.
There are so many great video campaigns that make even the toughest of cookies tear up, and plenty of them don't end with a call-to-action (CTA) that prompts viewers to buy something.
Brand awareness is a powerful thing, and what better way to grow it than by creating emotionally powerful, heartwarming videos?


6. Send thanks
A little goes a long way—getting a card wishing you a happy holiday season is always nice, no matter who it comes from.
Brands that don't have a sale or coupon to offer can opt for sending out personal, handwritten cards to their customers to show that they appreciate them and care about their happiness.
While this strategy is best for small businesses that have a smaller-sized client list, bigger brands can opt to send out semi-personalized cards to some customers and small gifts to their most loyal ones.
Even if there isn't an explicit CTA in the card itself, celebrating customer loyalty can go a long way when their next purchase decisions come around.
A word of caution: if you're going to send out cards, make sure that they truly are handwritten or at least have a personal touch—no one wants to receive a card that screams, "I just bulk-ordered a million of these" from a human, let alone a brand.


7. Create a sweepstakes or other giveaway
While a prospective customer may not do a doubletake when receiving a discount on a service that they don't immediately need, it's much harder to resist entering into a contest to get that same service for free.
On the brand's side, only one free service needs to be given away in exchange for a lot of interest from potential customers, so it's a great way to be generous without significantly cutting profits—unlike with the case of providing discounts to many customers.
Take the sweepstakes excitement up a notch: have people refer the giveaway to their friends to earn multiple entries and up their chances of winning while simultaneously upping your brand's chances of getting new business and growing your audience.


8. Host or sponsor an event
While this is easiest to do with businesses with welcoming storefronts like bars or salons, any business can host a holiday party to boost brand awareness or even drive sales through party-related offers.
Encourage attendees to bring as many people as they want, provide snacks and drinks, discounts on services, or even a major raffle to stir up excitement about your brand and leave a lasting impression.
If your brand is in the food industry, providing samples of your best menu items is a surefire way to get people to come back and pay full-price for food that they already know, love, and trust.
If your brand doesn't have the space or budget to host its own holiday party, it's not off the table altogether: consider partnering up with another brand to still achieve the same effect.
You can even combine promotional offers—incentivize your party guests to support both brands by offering a discount to one when purchased from the other and vice versa.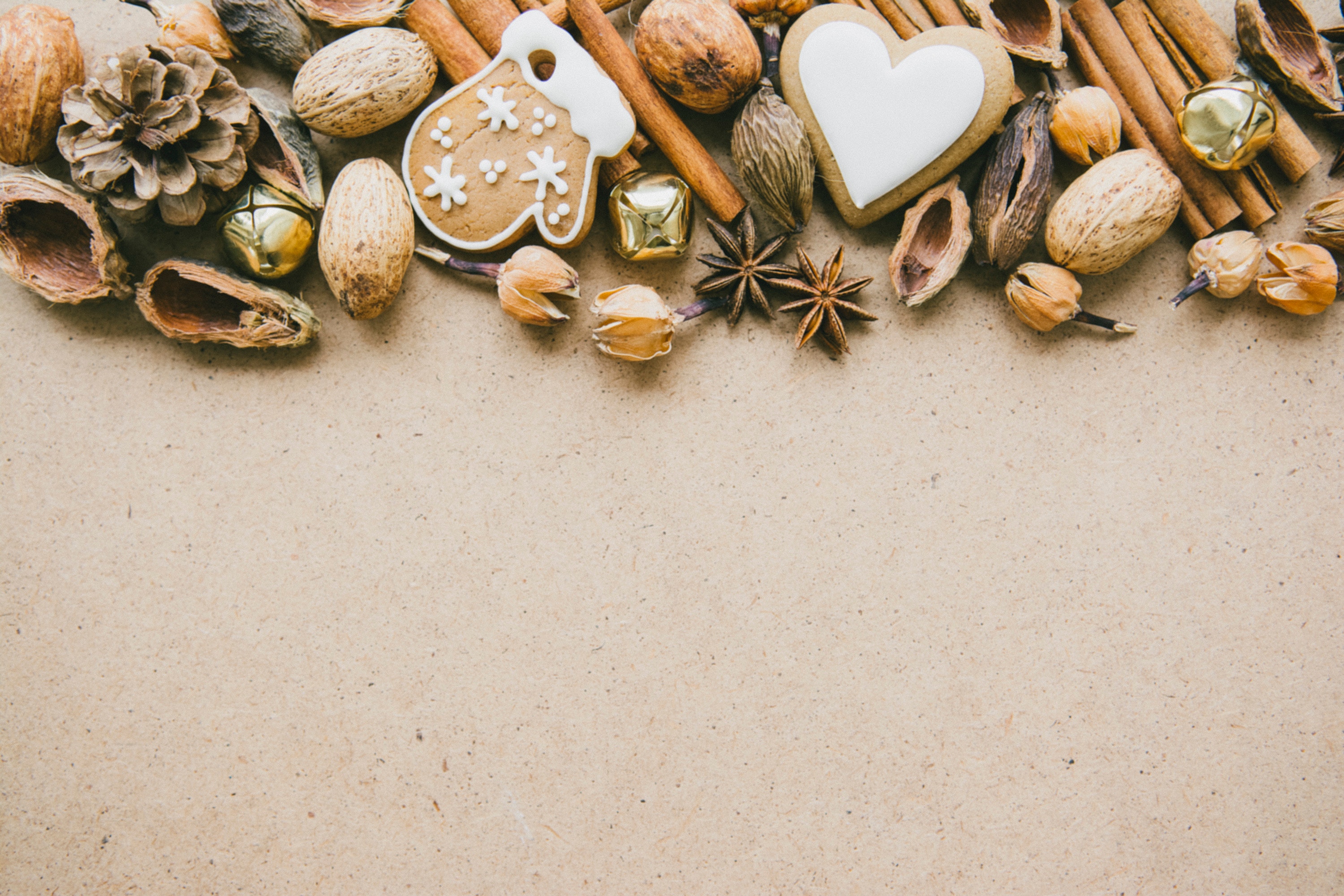 The bottom line
The holidays are a great time of year: people are coming together, emphasizing love, charity, kindness, and all the good things.
Don't miss out on the holiday cheer by staying quiet while the retail and ecommerce brands take the spotlight—find your own way to make an impression and bring joy to potential and existing customers alike with the ideas we've hashed out above.

Has your brand tried any of these strategies in holidays past or plans on utilizing any this season? Share your experiences below!