Use your hours to book most of our appointments and services
Your hours roll over one month. If you don't use em', you keep em'.
Need more hours? Update your subscription at anytime!
What are Flex hours?
Sometimes it seems like business moves faster than a speeding bullet, your marketing needs can change at a moments notice. Flex hours are just what they sound like—flexible, dedicated hours with the Herosmyth team that you can use for a wide variety of services. One month, you might book a designer to create a flyer, the next month a developer to connect a CRM to your website, whether it's design, development, marketing, branding—Herosmyth has you covered. Just use our easy online booking system to book the service you need, and sit back and relax knowing your problem is getting solved. Worried about getting too busy one month, and not using your hours? Don't worry, your hours rollover for one month! Lastly, Herosmyth Revolution members save—up to 30% off of our already affordable $99 p/h rate!
Resources to grow your business
Are you still taking pictures of your products at your house? Tired of your dog barking in the background of your podcast? Still meeting your customers at a coffee shop? Image is everything when you run a business, and unfortunately a single unprofessional asset can taint your company's image in a potential customers mind. We get it, renting an event space is expensive, building a professional podcast or photo studio is difficult—that's why we built Herosmyth with everything you need to unleash the entrepreneurial hero within! While you can book any of these amenities on a one-off basis, every Herosmyth Revolution Membership includes discounted access to our awesome selection of resources.  
Event Space Rental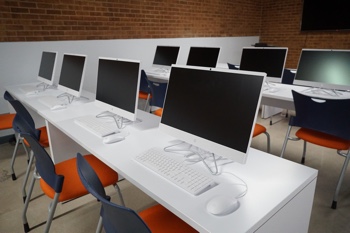 Join the revolution.
We created the Herosmyth Revolution to provide entrepreneurs like you with the easiest, most flexible, and affordable way to grow your business. Herosmyth Revolution members get discounted access to your Herosmyth Allies, training sessions, and our awesome amenities, all without the burden of longterm contracts. Signing up is easy, so join the Herosmyth Revolution today!
Choose the membership level that fits your needs, and join the Revolution!
Use the membership portal to keep track of your monthly hours and perks.
Select any member services, resources, and training you need, and we'll leap into action.