Book an online appointment to collaborate directly with a marketing or design expert.
Easy as 1..2..3!
Marketing doesn't have to be complex or expensive, we offer custom marketing solutions to businesses of all sizes.
Choose from our various marketing services, and book a session with a Herosmyth marketing expert.
Collaborate directly with a Herosmyth marketing expert to create your custom marketing materials.
Sit back and relax as you watch your business grow to epic proportions!
Join the Herosmyth Revolution to Save Time & Money.
Herosmyth Revolution subscribers get exclusive discounts on our services including graphic design, marketing, and more. Best of all, our plans offer unparalleled flexibility, so you can experiment to find what works best for your business. Subscriptions start as low as $149 a month, so sign-up today!
Use Flex hours to book any appointment or service

Any unused hours roll over for one month, so you have flexibility when you're busy

Need more hours? Update your subscription at anytime!
What is a 1-on-1?
Sit face to face with a professional for a consultation, or design service for all of your marketing needs. Every employee at Herosmyth is professionally trained to make sure you get the best service for your business.
1-on-1 Comfort
Enjoy the comfort of sitting face-to-face with a designer, or marketing expert, whose sole purpose is to focus on making your business successful.
More Deliverables
Working one-on-one creates focus and optimizes communication, so more time dedicated to the deliverables that you need, allowing us to create more for you.
Relationships Matter
The tides of marketing often change, and we're able to react in record time. That's because working one-on-one, we develop a deep understanding of your business.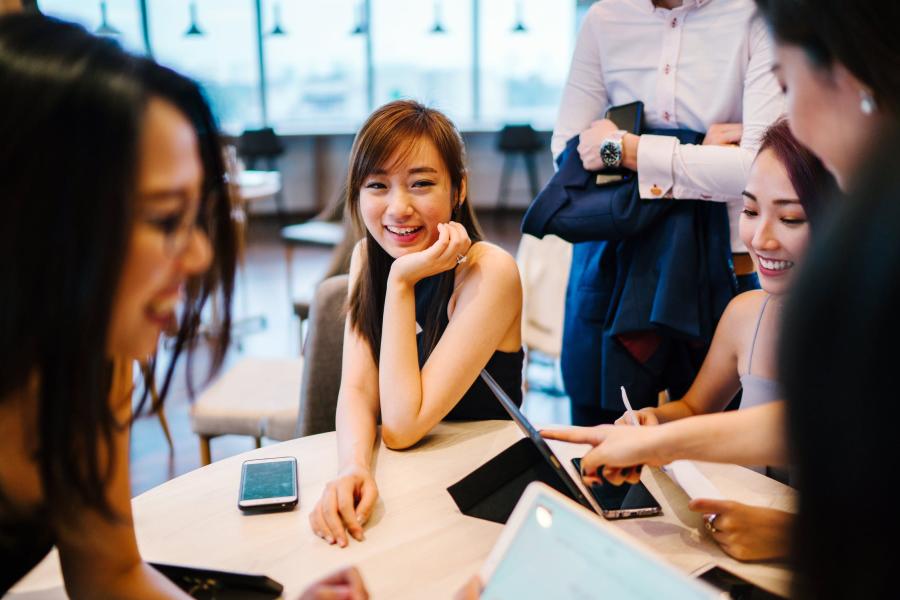 What is group training?
Join a class of entrepreneurs to learn the skills you need to grow your business. Our instructors are down to earth, and we're entrepreneurs ourselves, so we won't waste your time with jargon. Instead, we focus on giving you the essential knowledge to DIY your way to success.
Benefits to a group training
No Pressure Setting
Worried about being a novice? Don't worry, everyone in your group session will have a similar level experience. No question is too big, or too small.
We've Been There
The vast majority of our instructors are entrepreneurs themselves, so they know what works, and what doesn't – our training sessions are based on real world results.
New Perspectives
Our instructors create a collaborative environment where you can learn from your fellow entrepreneurs, even ones in completely different industries.
"It just makes so much sense to work together 1-on-1. It's immediate, you can see it, you can feel it. It makes you part of the (design) process, and proud, as well — I love it!"
Maria Gonzalez, Founder
@ Adelante Community Development
"Working with Herosmyth has been a dream. The backend software piece is amazing; they have gone in and created exactly what people want and need."
China Califf, CMO
@ Colorado Lending Source
"The user experience is everything we hoped it would be, but the cherry on top is how amazing the back end is; very updatable, customizable, and intuitively simple to use. Compared to our last website, it's a DREAM!!!"
Morgan McKay, Director of Marketing
@ Kitchen Distributors
"No other company compares to Herosmyth's creativity and professionalism. They took the time to gain an in-depth understanding of my business and created a site that captures who we are!"
John Borst, Owner & Founder
@ Modworks
Don't see what you're looking for?
We offer a variety of services and training, too many to put on our website. If you can think of something, chances are we know how to do it. Send us a message or call us, and we'll be happy to assist you.