(Contains Spoilers)
Let's try rewording it. Did the Barbie movie reach a large group of people and attract attention from the largest consumers in the market? Absolutely. Did the Barbie movie engage the audience to create a cultural impact that brings insight to a human experience? Maybe.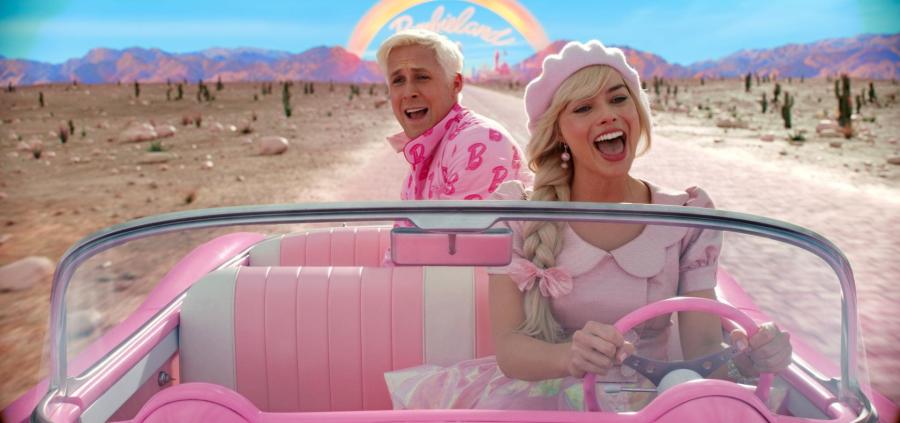 We can all agree Greta Gerwig's 2023 release of Margot Robbie-led Barbie was fantastic, however, it's clear there is a lot to unpack. I was very distracted by the mother-daughter dynamic that never got to flourish their redemption further and also the objectification of the patriarchy.
As a woman that grew up with Barbie, I was intrigued by all the marketing and how they could evolve the "stereotypical Barbie" into something more with a movie. The messaging, unfortunately, was laid on thick. As a person who considers themselves a huge proponent of gender equality, I have a hard time believing this was the way to achieve it.
The plot is, Barbieland is the opposite of the patriarchy in the real world, giving power to women and Ken as an attractive accessory. While Barbie goes through an identity crisis and travels to the real world, Ken tags along and learns about the patriarchy. He brings it back to Barbieland leaving the rest of the Barbie's brainwashed. They make the Kens look like fools and everything falls apart. The only way to fix it? Giving the Barbie's pep talks and tricking the Ken's into battle with each other.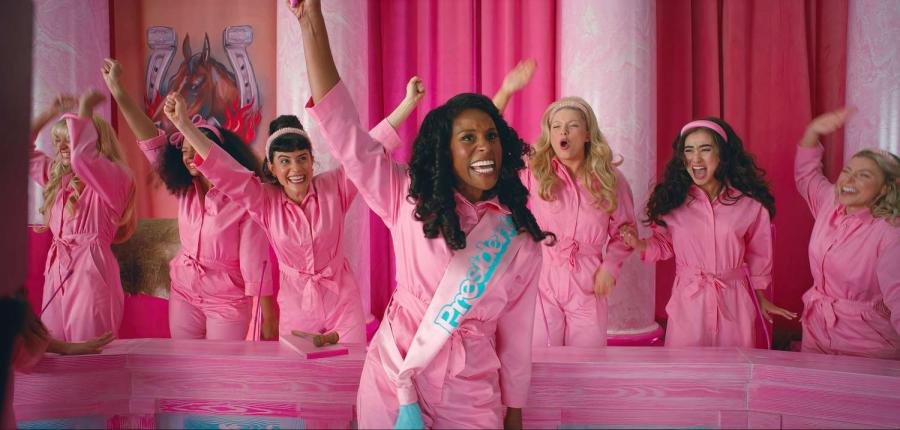 But isn't the point of gender equality, equality?
You then have Barbie accepting human life and all its actuality which is overwhelming in itself plus a mother-daughter mending a relationship that I feel only brushed the surface.
In the end, the marketing was more entertaining than the movie. 
From Googling "Barbie movie"  and watching the entire page sparkle on desktop,  to Barbie themed Xbox Dreamhouse holders, the marketing team was able to create this entire new trend called "Barbiecore." It's everywhere and it sure felt like there wasn't a brand they didn't collaborate with. Here are some just to name a few:
Forever 21
Fossil
Crocs
Gap
MeUndies
Coldstone Creamery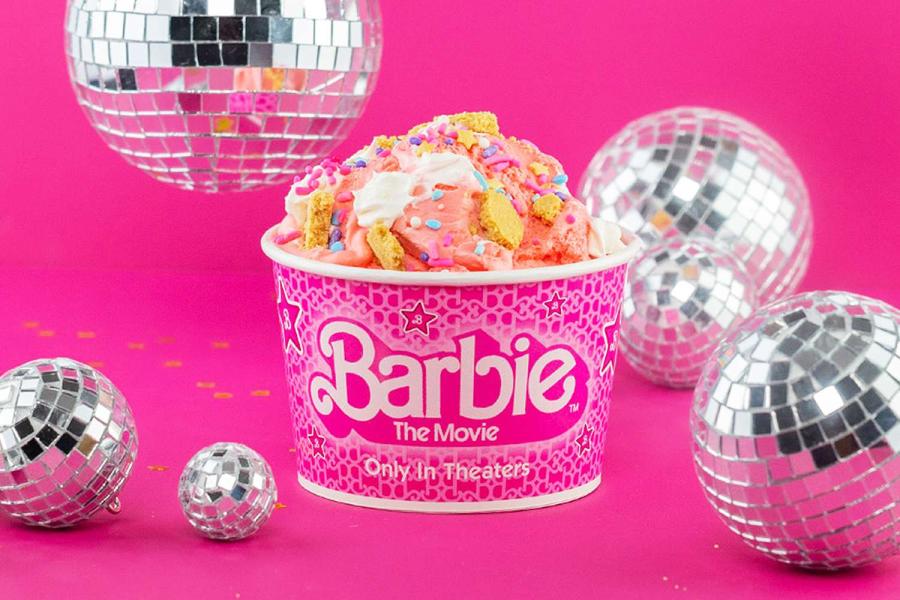 PacSun
Ruggable
And whether those are not brands you don't personally shop with, there is no doubt some form of Barbie's marketing crossed your path.
However, instead of partnering with Crocs, why couldn't Barbie be on Indeed inspiring women to get their career.. she's had over 250!
Product placement throughout the movie, however, was impressive.
General Motors 
I am so curious as to how much money General Motors ended up spending in the Barbie movie. Auto Trader reported a 120% increase in interest for Chevy Corvettes after simply the Barbie TRAILER dropped. From the pink car, to the car chase, GM was everywhere. If you take a close look in the scene with Will Farrell and the entire board, behind Will, low and behold it's a GM building!
Vintage Chanel
Chanel was sprinkled throughout the movie but I really enjoyed the tribute to vintage Chanel. "There is a pink vanity case from 1995 displayed in Barbie's closet, along with a blue camellia-print bag from spring/summer 1997 and a pink tweed skirt suit from autumn/winter 2014." Margot Robbie's character is seen also wearing the pink Chanel skirt suit that Claudia Schiffer wore down the spring/summer 1995 runway along with another infamous piece, "a lavender tweed skirt suit – worn by Schiffer in a campaign – from the collection, along with a statement diamond and gemstone necklace featuring pearl pear drops and interlocking Cs."
Birkenstock
At one point in the movie, Barbie has to choose the high heels (Barbieland) or the real world (Birkenstocks) which is a exceptional scene because of course we assume Barbie choses the Birkenstocks at first but like classic Barbie she'd rather have her heels. In the end, she takes the Birkenstocks and heads to the real world! It's without a doubt that Google searches for "Birkenstock sandals for women" have risen by 346% because of this iconic scene. (Footwear News)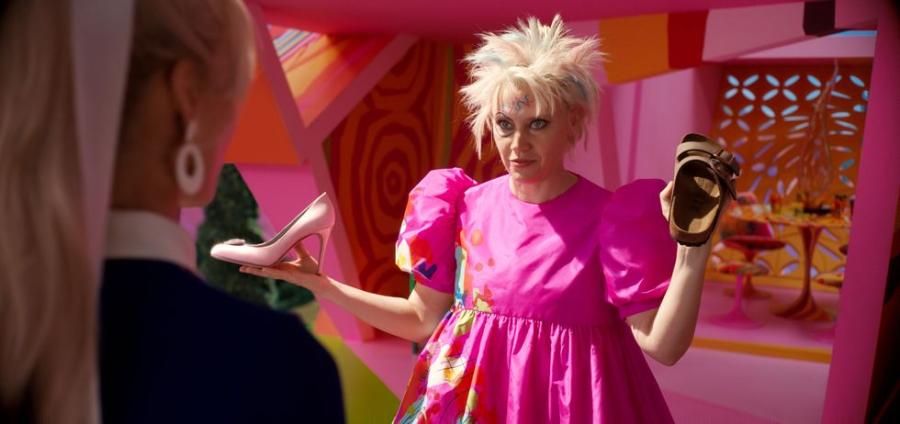 TAG Heur watches
Ryan Gosling, who plays Ken, confidently boldly rocks not one but three vintage gold Carrera chronographs at the same time in this iconic movie.  Gosling, has been a TAG Heuer brand ambassador since 2021 and has been involved with many cinematic endeavors with the Swiss watchmaker. I'm sure when they heard he'd be in Barbie they were more than excited to collaborate.
No matter which way you look at it, it was entertaining in the end!
Whether the overall message hit home for you, you found the musical piece exciting with all the colors, or like myself you wanted to know just how much the marketing played off, I'd say you'll get your money's worth. That being said, there are a lot of opinions out there so let us know what you think in the comments section!