"Time is money."
This quote speaks volumes.
No matter what environment you work in, there is always one quality that everyone appreciates: efficiency.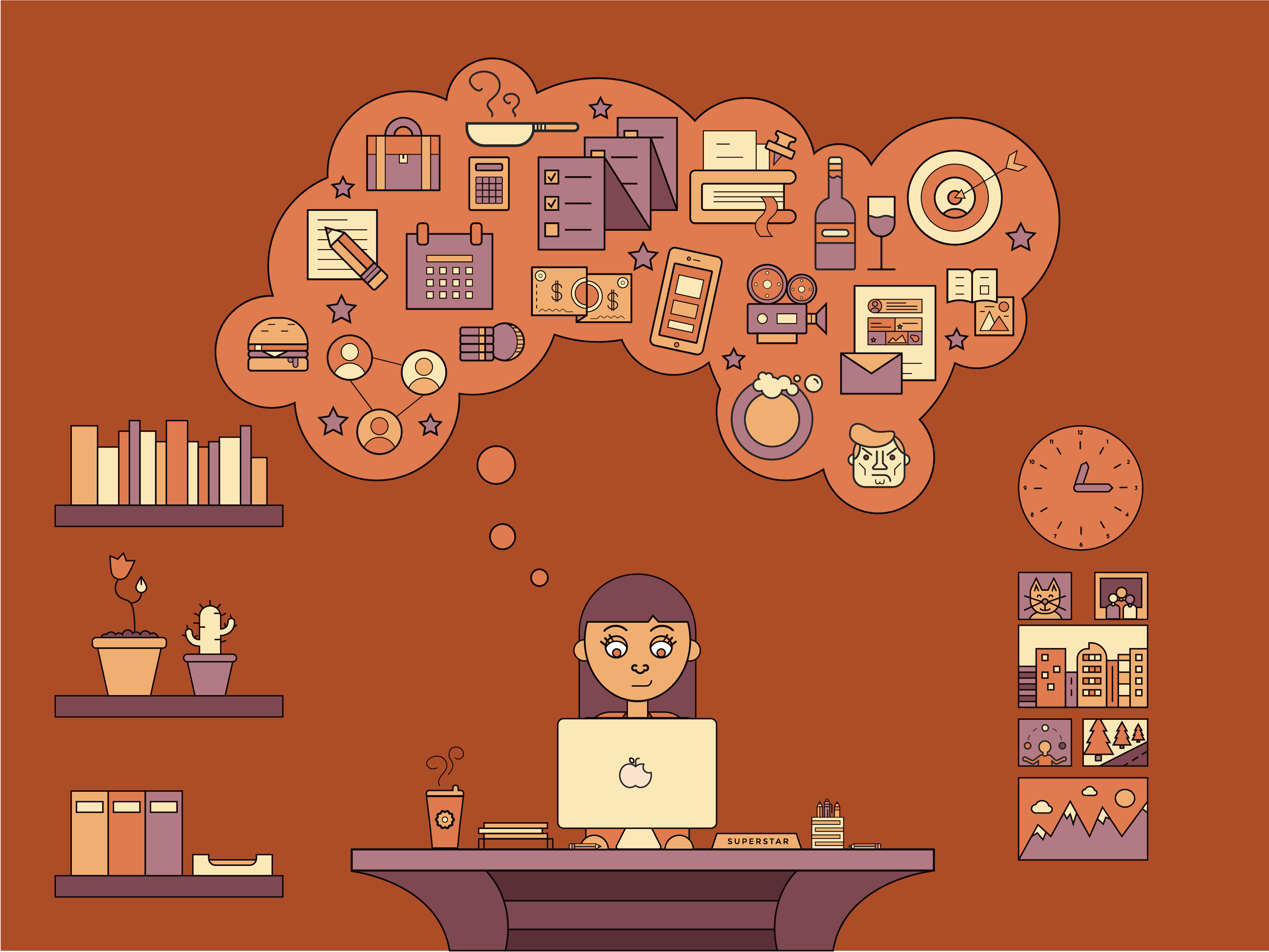 Finding free resources is a great way to save time and make room for more important matters (like getting Starbucks). Whether you are designing an email template or making social media posts, this list of free tools and resources will help you complete these tasks swiftly. 
Free Wire Framing:
A great way to kick off a project is to create a wireframe. This allows you to establish the flow of your content, the user experience and helps organize your thoughts.
https://gomockingbird.com/home
Free Font Pairings:
Every marketer knows their brands primary font, but pairing that font with a complimentary font can be challenging. It is important to establish your brands hierarchy, and one of the best ways to do that is by pairing fonts that compliment one another. 
https://www.typewolf.com/recommendations
Free Fonts:
If you are a little more "type savvy" and already know which typefaces you would like to pair, these links will allow you to download them for free. These are also great resources to help you find new fonts for your project.
http://www.fontspace.com/popular/fonts
Free Stock Photography:
Imagery is another important factor to consider when creating a project. It's best to avoid overly posed photo's if you are trying to make a connection with a user. Candid photo's work much better if you are trying to promote any type of social activity through your project.
http://startupstockphotos.com/
http://www.freedigitalphotos.net/
Free Icons:
Once you've established the look and feel of your project it is a good idea to find icons that match your aesthetic. If your project is photo heavy, then you would want to stick with minimalistic icons. The reason for this is that you don't want your imagery to be competing for the user's attention. If your project is more vector driven then you can have a littler more fun with your icons. 
https://www.herosmyth.com/85-free-marketing-icons 
http://www.freepik.com/free-icons
Free MockUp Tools:
Mockups can be used for a lot of things. Mostly, they are used for presentation purposes. If you are trying to sell products then you can find mock ups for coffee mugs, pens, t-shirt etc. Mock ups can be overused just like stock photography, so it's best to do a little digging before picking the first one you see. 
https://www.mockupworld.co/all-mockups/
http://freedesignresources.net/category/free-mockups/
Free Prototyping Tool:
Prototyping your work is a really great way to show a "live" version of your project. Invision is especially great because you can have live sharing, leave comments etc. It can also be used on multiple devices at once, so if you have an out of state project collaborators both of you can look at the project at the same time. 
Free Social Media Scheduling Tools:
One of the most important elements of all is marketing your brand/product/business using social media. With all of the difference social media platforms it can become a very overwhelming process. Luckily these two links will help you schedule your social media posts across multiple channels. They also provide a service to create social media posts right there in the link! 
Free Content Creation Tool:
Have you ever been working for a company that doesn't have a designer? No matter how big or small your company is, there is alway need for design. It's good to have a content creation tool that will allow someone without a degree to create quick, beautiful social posts, posters, and more! These tools will allow you to choose stock photo's, fonts and icons to make the perfect content for any occasion. 
Design Wizard is an excellent alternative to Canva. It allows you to create and edit high-quality images and videos in seconds. Standout features of the tool include a custom color palette, free font library and resize feature.  
If your content strategy needs more video, Lumen5 is a fantastic online video maker to use to transform existing blog content into engaging videos. Videos can be produced within minutes as it leverages AI to suggest stock images or videos based on text relevancy.
Bonus - free wallpaper download!
Grab your own female founders desktop background here.
Or if you prefer the male version, we've got you covered, too.
That's all for now...
I hope that these resources help you to be more efficient in your work.
Remember, just because it's free doesn't mean it's the right tool for you, so do your research and make sure that you are choosing elements that align with your brand and your ideas.