Since its humble beginnings in 2005, YouTube has exploded into the place where millions of people go to watch videos online.
It's surpassing traditional TV viewership at an alarming pace, which is why it's the perfect place for your brand to make a significant impact—especially since only 9% of small businesses are currently taking full advantage of YouTube's ever-growing network.
What is YouTube in a nutshell?
YouTube, a media sharing network by category, also happens to be the second largest search engine in the world with 3 billion internal searches every month.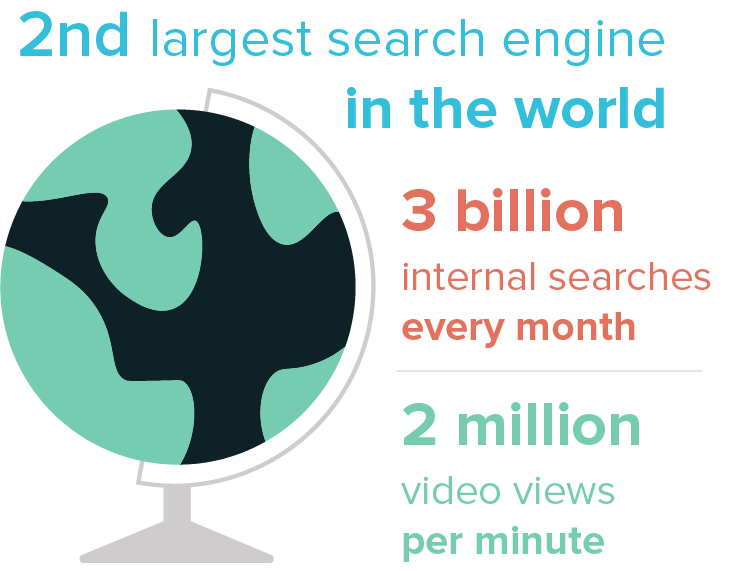 That's more than AOL, Ask, Yahoo!, and Bing combined!
More searches are performed every month on YouTube than on AOL, Ask, Yahoo!, and Bing combined. #B2Bmarketing #YouTube #SMM
YouTube is also the second-most-popular social media when you look at market share, and the statistics say it all:
There are about 2 million video views per minute on the platform
A total of more than 500 million hours of video consumed each day
On the content side, approximately 72 hours of video is uploaded to YouTube every minute

If you consider that the average content creator earns $2,000 for every million views, it's clear why YouTube is popular with brands (for awareness) and creators (for profit) alike.
Demographically speaking, YouTube boasts a colossal 1.5 billion logged-in monthly users, or almost a third of total internet users, regardless of age or location.
Chances are, in B2B, your customers are old enough to be at a career job and not some teens.
This platform is ideal for reaching older generations, believe it or not, and you may be surprised by the platform's fastest-growing viewer demographics: Gen X viewership is growing at 40% and Baby Boomers at 80% faster than overall growth.
In fact, YouTube reaches 95% of online adults over the age of 35.
For many—if not most—B2B brands, this is excellent news.
The fact that YouTube reaches more millennials and Gen X than any cable network in the US is likely due to its free and easy accessibility in comparison with the paid, oldschool way to view.
Speaking of accessibility, this network is great for mobile consumption, primarily because of its heavy mobile viewing rates but also because videos are auto-optimized by the platform for varying devices, making it simple for brands to reach their prospects on the go.
Consider that the average user spends about 40 minutes per day watching YouTube videos on mobile devices, and logged-in YouTube users increase that amount to at least an hour per day.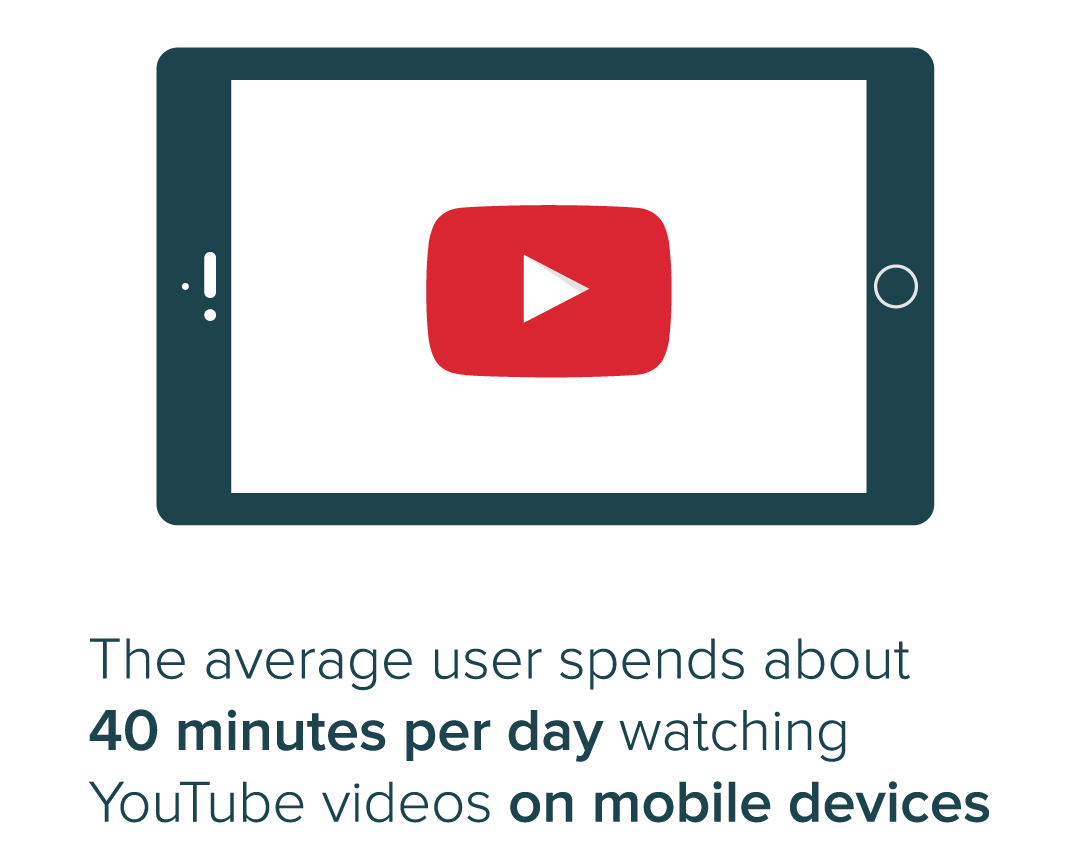 There are only so many hours in a day, and with other time-consuming things like work or school, a whole hour is quite a lot that's dedicated to one single platform.
What are they spending all this time watching, anyway?
Well, it turns out that YouTube is used the most to access videos uploaded by real people, brands, companies, and institutions, with a staggering 74% of millennials using the platform to access branded videos.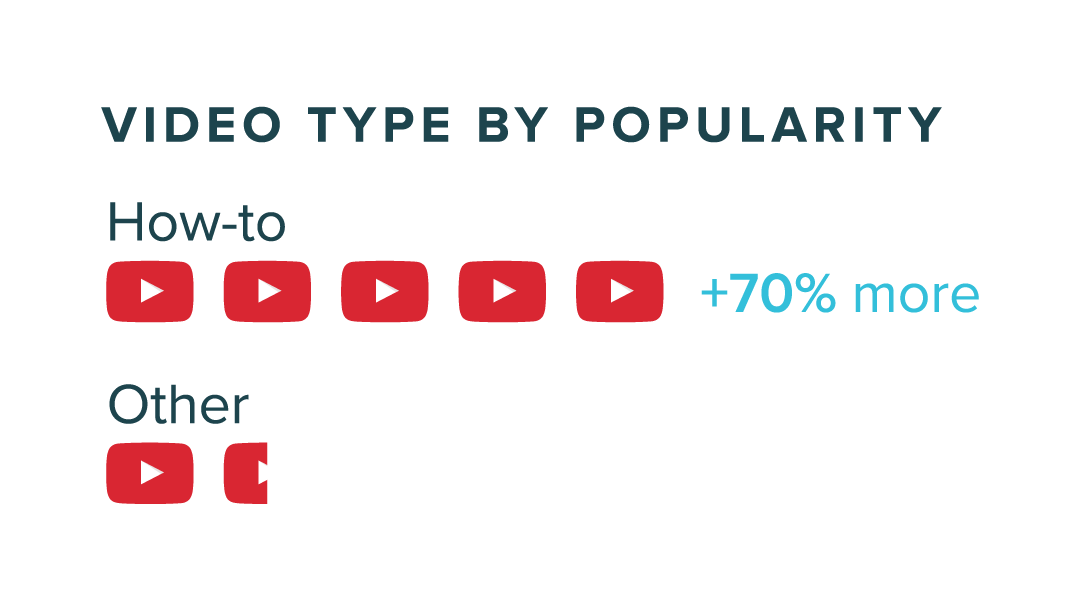 Now that you get a sense of why YouTube is highly relevant and useful to your B2B brand, let's talk about getting the right people to care.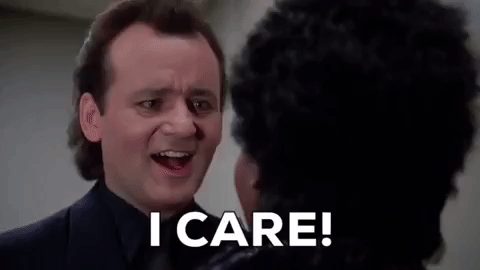 Download a free copy of Chapter 5: YouTube from our ebook series The Savvy Marketer's Playbook for Driving Social Traffic to Your Website: B2B Edition to learn how to engage your ideal audience and lead them back to your brand's website!
In this playbook, you'll learn:
How to engage on YouTube through...
Creating videos
Interacting with user comments
Taking YouTube content over to other social networks
How to optimize your YouTube videos by...
Uploading ideal video sizes
Adding the right music
Including branding elements
Optimizing for mobile compatibility
Creating the optimal video length
Crafting effective captions
Ranking for the right keywords
Optimizing the metadata and video description
How to optimize your YouTube channel by…
Properly filling out the "about" section
Including meaningful imagery
Adding actionable links
How to advertise on YouTube
So, are you ready to become a YouTube marketing whiz?