Seeing the forest through the trees?
If you're reading this article, you among many other small business owners are looking for a clear definition of what a "mission statement" is, why it's crucial to a brand, and how it differs from a brand promise or was it vision statement, because let's be honest, it can all get very confusing.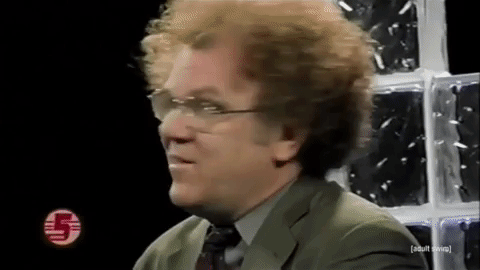 Let's check in with one of Colorado's top marketing professionals, Chad Coleman, founder and owner of Herosmyth. He sits on a mountain of knowledge in the marketing industry and he too, a small business owner himself, understands the challenges an entrepreneur faces.
He created Herosmyth for people like you in mind to help feel equipped in all marketing assets of your brand. There are many elements to focus on when it comes to running a business and it can be overwhelming to make sure your ducks are in a row. So, I thought the two of us could connect via zoom where I picked his brain further on what a mission statement is, how it differs from a brand promise as well as some better clarifications of what a vision statement is to make things easier for you.
First question was simple - what is a mission statement and why it is paramount to a brand?
We concluded right away that this is an important topic because especially during this era that we live in now where people are more informed than ever and have access to all the information about a company, it's founder, as a result of all the social media networks, what they learn about the company is essential beyond just "making money."
"Because as entrepreneurs, we can be a force for change in the world and we can create the change we want to see through our work and through our companies." -Chad 
And when we have a clearly defined mission, it helps from a marketing perspective considering customers understand we as entrepreneurs aren't greedy money making machines but that we actually want to specialize in these industries and make a significant difference.
From an internal perspective, the mission statement is the "north star" for you and your employees. The people you work with can "take that baton and run with it" as Chad claims, rather than always coming to you for answers because they feel empowered to take action. 
It's an ongoing trust between you, your employees, and your customers that eventually instills a community filled with like-minded members who align with the same values. This sets up the groundwork for when we get ahead of ourselves as entrepreneurs. We then know that there are others holding us accountable because they are dedicated to this brand just like we are.
Chad mentioned that we have to "leverage those mediums (social media) to push our mission out there in the world so that we can attract people to us who agree with the change that we want to see in the world."
Ok, so what is a brand promise then?
"A brand promise is a promise that a company makes to its community or it's customer and guarantees it will effectively fulfill every time. Basically in it's most essential form it is the value that your customer receives and your company promises to give over and over and over again."
That brought up the idea of what is the difference between a mission statement and a vision statement. 
Chad explained that a vision is more of the focus "In 10 years we want to achieve X, Y, and Z. Everyone knows where we are and with that we have a vision of doing X of 5 years while this in 10 years. Part of that vision could be fulfilling your mission or have some concrete steps towards it along the way."
Vision = Practical 
"A big audacious goal"
Mission = North Star
"Change you want to make in the world"
One company, who may not be a personal favorite of ours, but always delivers low prices is Walmart. You can recall the smiley faces slashed the prices and whatever creative marketing was shown the message was still the same - low prices. Consistently kept their nose to the grindstone you know what to expect when you go to Walmart. People can trust you're going to deliver every time the more you follow through with that promise.
Mission is the ultimate expression of your brand's purpose, while the brand promise is a pledge that you consistently make to your customers, that they can trust you to deliver.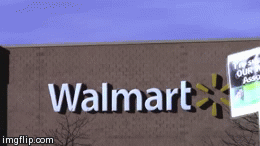 One way to know that your messaging is lining up for the right customer is meet with a marketing specialist from Herosmyth or another agency.
It can be really challenging to figure out these perplexing brand concepts, like mission, vision, and brand differentiation on your own. However, if more small businesses had these fundamental brands concepts nailed down and clarified it would improve the organization in so many ways. Not just customer acquisition which we also work a ton on but also employee engagement. Agencies like Herosmyth and others as well can be that objective outsider you're looking for.
With our direct collaboration models here at Herosmyth, we work with teams and founders to figure out how to get off the blinders and provide a different perspective that then gives a more holistic approach to the brand. 
Interested? You can book a free consultation with one of our marketing brand experts here.