Just when I thought 2020 was a doozy, 2021 showed me who was boss.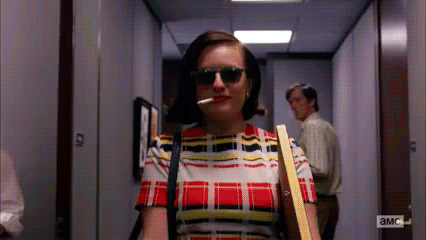 I'd like to think we all got the hang of things but if you're like me and with a blink of an eye find yourself at the end of the year, you're not alone.
It might be likely your business went through some major changes and you started and ended with a different set of goals, expectations, and challenges then you started with. 
If you're also beginning to think this is the "new normal," I'm happy to say it's not.
Unless it's been really good to you then who's stopping you!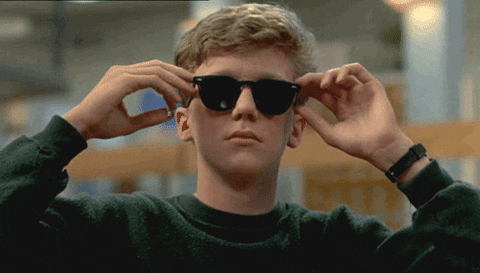 Either way you've come to the end of another year with a whole lot of growth that inevitably made your business stronger. But that doesn't mean you can't set new goals for your business rolling into the new year.
What do you want to take with you into the new year? 
What are you ready to leave behind? 
Here are 6 potential New Year's resolutions for your business that you could use to create a successful 2022:
Get involved with your community
If you like to be behind the scenes and the thought of this makes your palms sweat, don't worry, working with your community could come in many different forms.
One of which may be a nonprofit that you admire for their mission that you could donate a portion of your profits to. On the opposite side of the spectrum, if you like being around people, maybe you jump right into local events hosting workshops or classes based around your services. 
Whichever you choose, being involved with your community puts your name on the board and solidifies your spot when your service is needed. 
You're someone they can trust.
Build your brand 
There is always room for improvement when it comes to your brand and building it. I want to encourage the idea of learning and unlearning and learning again. 
With this idea in mind you're more open to the market changing and being willing to change as well. This growth is essential if you want to keep up with your competitors.
What about your website? Does it have all the information your customers need in order to understand your brand?
What about your search engine optimization?  Can your customers find you among the rest?
What about your latest marketing campaign(s)? Were you happy with your results?
I won't go on because you understand where I'm going here. It's refreshing to check in with all your marketing aspects and see if they still meet the industry standards. From there you can continue to grow you brand by making the right adjustments. The nice thing is this doesn't have to happen overnight. You can take your time finding what works!
Promote consistently
I want to begin by saying this does not have to be everyday. When I say consistently, I mean on different days and different platforms. Something that results from promoting consistently is you begin to learn prime times to have your information in front of your customers. I'm talking about touch points.
I'm a firm believer that everything has to start and end with the consumer in mind. With touch points, your brand engages with your target audience allowing your brand to be seen in a favorable light. With effective marketing touch points, it creates an opportunity for the consumer to choose your brand over other competitors.
Some examples would be social media marketing on different platforms like Facebook, Twitter, Instagram, and maybe even TikTok. There is also email marketing which is vital if these major platforms ever collapsed. It's also free depending on the platform you chose which makes it an expensive way to connect with your audience.
Charge what you are worth
It's pretty straightforward but I know I fell victim into thinking I wasn't worth a certain price because I was a newer, smaller business. 
However, when you charge less, you're selling yourself and your industry short!  Check in with what your competitors and keep with the market of course but don't be afraid to up the price.  If you're concerned that they won't be able to afford your services, there are always the option to offer tiers, programs, or packages.
You've just put too much hard earned time, education, and experience to not set the right price and this it not including materials, labor and many other aspects behind the scenes. 
You're worth it.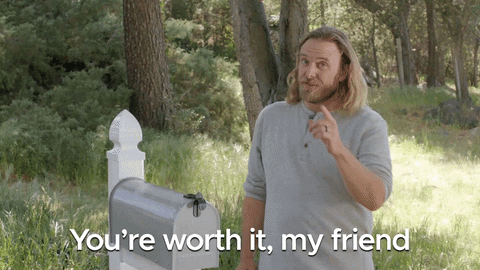 Take advantage of the strengths of your teammates 
One thing I learned from a mentor is to communicate with your teammates. This really includes listening and noticing what your team likes and succeeds at versus what they may have more challenges with.
Highlight these areas and lean into this support especially when you feel overwhelmed. 2022 is a new year and with the right delegation you might just find yourself with more time to grow other aspects of not only yourself but your business.
Learn a new skill
Don't be hung up if this could be for your business or for a personal skill set. Learning any new skill sparks brain waves that are healthy for you and your business. You overcome fear and anxiety all while building confidence within. This could also lead to new connections in a different community. 
Final Thoughts
There isn't much to say except let's not put a whole lot of pressure on 2022 and take it one day at time. Setting a new year's resolution should be something that is natural and encouraging towards the business.
It's possible with this list, you found something that might be more suitable for you. 
We'd love to hear about it!
Find a resolution that is not only obtainable but something you can work on throughout the year instead of specific numbers and other limitations.
With this broad perspective it's much easier to go with the flow, adjust, unlearn, and learn again.