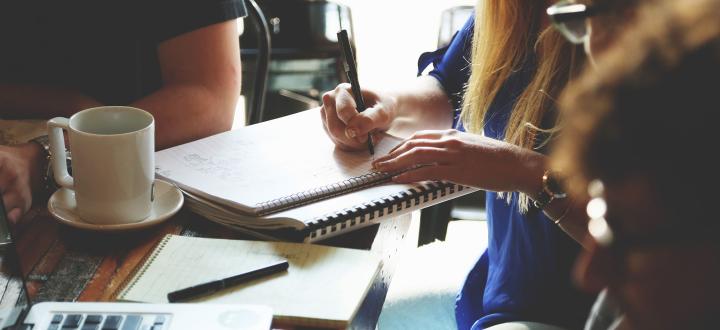 Book a one-on-one session with one of our designers to plan out content for and designs for a unique brochure for your company. Brochures are a great way to share pricing and company details with potential customers or to share with the community to build brand awareness. Working directly with one of our professional designers will ensure the time and effort you put in will stand out among competition and will get your message across in a professional manner.
What's included
Brochure design, layout, and collaboration on content 
Custom designed to your business and brand
High-res files ready to go to print (Ask about our printing partners)
Ideas on where to effectively place brochures to bring in new business
$199.00
Estimated, can vary depending on layout.
What are brochures useful for?
Brochures can provide a significant amount of content to a reader in a small format that is easy to distribute. They are some of the most useful tools to inform potential customers of products and services, and are also very useful for events and partnerships.
How can brochures grow my business?
Capturing the attention of potential customers is vital, especially for small businesses. A quality brochure can solve a number of problems from providing information to pricing, images or discounts. Brochures are cost effective and a very easy way for customers in some industries to access and read.
Why Us?
Our mission is to empower entrepreneurs, and such, we strive to offer the best services that will benefit you in the long term. Work with professional agency-experienced designers and marketers that care about you, and the success of your small business.
Join the Herosmyth Revolution to Save Time & Money.
Herosmyth Revolution subscribers get exclusive discounts on our services including graphic design, marketing, and more. Best of all, our plans offer unparalleled flexibility, so you can experiment to find what works best for your business. Subscriptions start as low as $149 a month, so sign-up today!
Use Flex hours to book any appointment or service

Any unused hours roll over for one month, so you have flexibility when you're busy

Need more hours? Update your subscription at anytime!
Don't see what you're looking for?
We offer a variety of services and training, too many to put on our website. If you can think of something, chances are we know how to do it. Send us a message or call us, and we'll be happy to assist you.