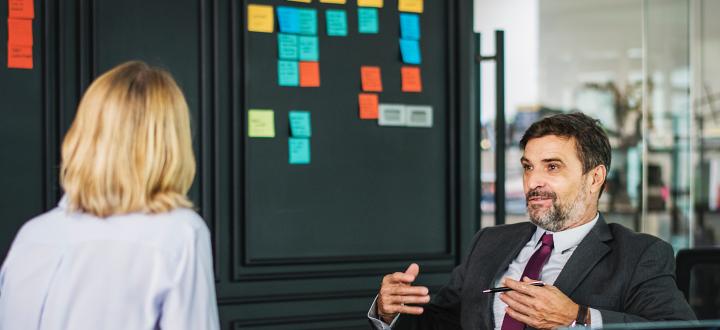 Sit with a professional to develop ideas that effectively communicate your brand and message to your customers. Identify what is most unique about you and your business and work on communicating the value your company offers to your prospective customers.
What's included
A 1-on-1 collaboration session with a branding expert to brainstorm your brand's core messaging
We'll work on your brand's differentiator, value proposition and tagline
Learn the key elements to creating effective brand messaging
Why is messaging important?
Brands need to have a voice and must speak to their customers. A customer needs to see the value of a company they are considering doing business with. Consistent and effective messaging is necessary to build credibility with customers.
How can it help your business grow?
Customers will consider your brand more dependable if they see consistent messaging every time they come into contact with your company
Brand consistency and high quality messaging will build trust with customers and be more appealing to prospective customers
Customers choose brands that speak to them; if you have the right brand messaging you will build higher quality customers that will be more valuable
Why Us?
Our mission is to empower entrepreneurs, and such, we strive to offer the best services that will benefit you in the long term. Work with professional agency-experienced designers and marketers that care about you, and the success of your small business.
Join the Herosmyth Revolution to Save Time & Money.
Members of the Herosmyth Revolution get exclusive discounts on services, studio space, training, and more. Best of all, our plans offer unparalleled flexibility, so you can experiment to find what works best for your business. Subscriptions start as low as $49 a month, so sign-up today!
Use Flex hours to book any appointment or service

Your hours roll over every month. If you don't use em', you keep em'.

Need more hours? Update your subscription at anytime!
Don't see what you're looking for?
We offer a variety of services and training, too many to put on our website. If you can think of something, chances are we know how to do it. Send us a message or call us, and we'll be happy to assist you.