As we kick off this exciting new year, there are a lot of changes coming to the world of marketing.
Thanks to the continuous advancement of technology, a further shift toward enlightened consumerism, and more digital connectivity than ever before, marketing in 2018 will simply not be the same as the year before—or any year ever.
Today, everything is so fast-paced and volatile that it's impossible to anticipate absolutely everything, but fortunately, you can still be prepared for some trends that are coming your way.
That's why...
We've scoured the web for all of the marketing predictions that the experts have thrown out there and created an ultimate list to get you ready for anything in 2018.
In this exciting first half, we're going to cover:
If you're dying to know the juicy details on one of these in particular, go ahead and click the topic to jump down to that section in this article.
If you're here to absorb all of the marketing knowledge that the experts have called dibs on for 2018, keep on reading.
Let's start with:
Content Marketing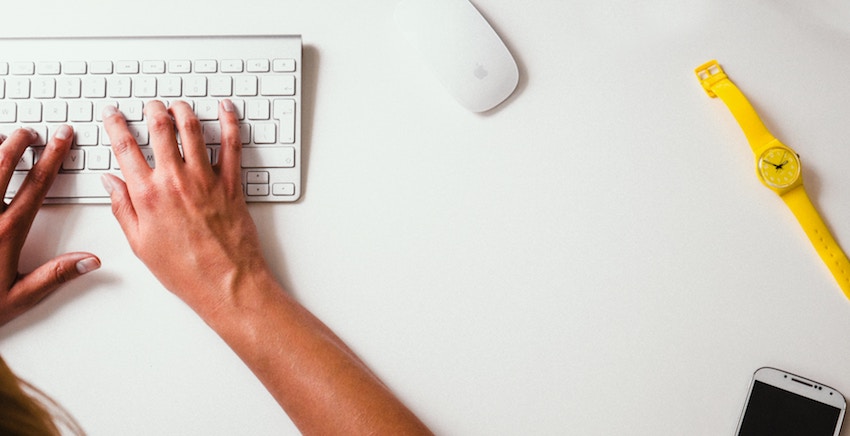 Search engine optimization (SEO) and content marketing will finally be integrated
They go hand-in-hand, but the longstanding myth that the two areas of marketing are best managed separately is no longer supported in the dawn of 2018.
That's because the SEO side of the matter deals with following proper form and rules laid out by search engines to get your content noticed, but the key to successful SEO is the very content that you're creating.
You simply cannot have content without content marketing, and your ranking stands no chance without regular additions of useful, informative content to your website, making content marketing and SEO inextricably intertwined.
That's why the two go together (like cheese and fine wine) in 2018 as marketer's roles change.
Instant messaging is the new customer service standard
Marketers look forward to integrating more social messaging apps into their customer-facing activities in 2018 as consumers demand quicker, more knowledgeable, and more convenient assistance with their buying journey.
Right-now conversion on websites for things like scheduling appointments is made possible with apps like Facebook Messenger, Whatsapp, and more.
As more brands adopt this strategy, consumers will begin to expect this form of communication as the norm.
Content churning and singular skills are officially dead
Content roles are shifting, and a broader strategy with more departments—and therefore more diverse skill sets—will be involved.
It no longer suffices to crank out a bunch of good-enough, keyword-stuffed content and flourish from the results.
The long-form content ideal length keeps on getting longer, and topics are being analyzed and reported on from increasingly more microscopic angles to outshine competitors, which takes a lot of diverse expertise to achieve.
Get ready to shift your marketing team's talents to encompass:
Content optimization across formats
Content distribution/promotion
Communications & branding
Advertising & media buying
And that's just the beginning of it—marketers, get ready to wear even more hats in the coming years as departmental silos come crashing down and more tech is introduced.
Content is going off-screen
Siri, Alexa, and other virtual personal assistants are changing how we consume content.
Your content needs to adapt to be eyes- and hands-free so that your readers can listen to your article read aloud to them while they're multitasking in today's busy world.
If your content isn't optimized, readers will be more likely to find an accommodating alternative before they stop what they're doing and go read your article the old-fashioned way.
Voice search will be more popular, too
Why type when you can just ask a search engine to deliver results to you?
Keywords are traditionally optimized by what kind of language users select when typing, but now we have to factor in and optimize for all the voice searching that innovations like Alexa and Siri bring to the table.
In terms of keyword research and content strategies, long-form content will win in search results, keywords will be even less important—with a shifted focus on the audience instead of optimizing for search engines, and content will have to be targeted at actual people and not just keywords in order to be successful.
Instagram is winning the battle for social loyalty
Instagram, the social media that focuses on gorgeous imagery and in-the-moment snapshots of users' days, is becoming more valuable than even Facebook.
Why? How??
It has better engagement, robust advertising controls, and is just so darn popular.
It's growing so rapidly that its newest feature, Instagram Stories, has surpassed Snapchat in just one year of existence.
If your brand isn't on Instagram yet, 2018 is the year to join and get ahead of your competitors.
Twitter is dying slowly but surely
Everyone who is loyal to Twitter is slightly panicking in response to the lack of the platform's growth as of late.
If you think about the sheer number of people who go online every day, Twitter should have more and more users...but it doesn't.
While it may be hard to let go if your go-to platform is Twitter, anticipating the fall of a mighty network by identifying your next-best social community to join is a smart move for your brand's strategy in 2018.
In the marketing world, LinkedIn is on the rise
The platform is designed to appeal to professionals and keep the conversations very business-oriented, which is exactly why marketers love it.
No nonsense, no irrelevant videos of cute animals, just the perfect place to dispense industry-specific knowledge and position your brand as informative and interesting.
LinkedIn is great for driving traffic to your website, too, so its growing appeal makes a whole lot of sense for marketers.
Say goodbye to gated content
While collecting information on your prospects is so helpful to understanding your customers and helping them along their journey, let's face it: no one likes putting in their name, email, and even more information at times just to get one little piece of content.
In fact, many brands are un-gating their content to develop a stronger organic search presence—the easier your content is to access, the more people will find and consume it.
Email is getting a virtual makeover
More control via interaction, personalization, and programmability is on the horizon of 2018. Get ready to have a more visual email that will allow you to organize better and see the messages you need—and want—to see. Imagine seeing attachment and link previews plus senders' contact photos so that finding information will be even easier than before.
Many are predicting that 2018 will be the year of 3D and interactive emails, too—microsites, where brands can essentially send out a standalone, mini website instead of a designed email, are on the rise. It makes UX easier by allowing them to accomplish their goal quickly within an email instead of having to click over to a browser first.
Paid emails, where the sender pays to send out a campaign, would create a necessity for a pay filter in emails. Users would easily be able to filter out junk mail for good without having to manually dispose of it, and marketers who are using people's emails for ads would be required to pay for that attention. How would paid emails work, exactly? Many are predicting that bitcoin would come into play, handling micro-payments by lowering transaction costs.
Email targeting will become more robust with increased sending capabilities, too. This will help marketers be more efficient with their strategies and reduce irritation from users who feel that their inbox is filled with offers that have missed the mark.
Finally, the line between email marketing, automation, and customer relation management (CRM) will blur. There are new tools emerging that boast the integration of all of these features in one, creating a way for marketers to create a seamless customer experience going forward.
Advertising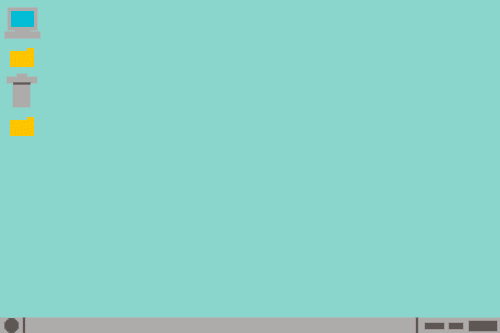 Pop-ups are now grounds for a penalty
Do you hate pop-ups as much as your typical user?
If yes, you're probably not surprised that they're about to disappear because consumers and marketers alike are fed up.
If not, I'd love to learn a thing or two about patience from you...and also want to give you a fair warning: to most users, pop-ups are obnoxious, disruptive, and generally disliked.
That's why Google will start penalizing pop-ups on smartphones in 2018—because, of all the places to be assailed with an ad that you can't easily get rid of, getting one on a mobile device is the worst.
The close button is teeny-tiny or oftentimes cut off on the screen, and the experience is less fluid.
Don't create a strategy around pop-ups to reduce the likelihood of annoying your users.
My guess for 2019? Get ready for pop-up penalties across all devices to follow.
Marketers will focus on multichannel cold-outreach campaigns
While consumers typically hate cold outreach in general, using today's robust data tracking and strategy can make room for a more effective way to get users' attention while they embark on their purchase journey.
2018 is the year in which the gold standard will be to develop integrated marketing campaigns that use a combination of channels to feel more natural and to gently guide the user to their purchase, not interrupt their browsing to pitch the idea when they're taken off-guard.
The new demographic spotlight will be Generation Z and pansexuals
Marketing to millennials is so last year—while they're still important to appeal to because of their sheer buying power, now, the generation younger than them is quickly taking over as the trendy customer.
While the Gen Z shift makes sense with all of those young consumers transitioning into adulthood starting this year, the pansexual prediction for this year is a little more random.
However, just reflecting on how sexuality was a hot topic of the past year helps make sense of this prediction—there's already a general cultural distaste for hyper-sexualized ad campaigns, especially when stereotypical gender roles are involved, so why not appeal to the growing younger generations that prefer all-inclusive marketing angles to stereotypical appeal?
In-car ads will rise with the popularity of self-driving cars
Of course, the savviest marketers of our time have predicted the next big location for ads: the cars of the future.
It makes perfect sense, too—as self-driving cars get introduced to our daily lives, commuters will have their attention restored.
What better place to catch their eyes than insides their vehicles?
While I personally am not sure about whether this will be a 2018 or 2019 trend (due to the rate at which the cars are dispersed in the market), in-car ads are coming soon to a self-driving car near you.
Privacy is the new selling point
As we all recover from a sketchy and incident-laden 2017 (thanks, Equifax), people value their privacy and ensured protection of their data more than ever before.
In 2018, the more a brand can guarantee privacy and a safe browsing experience to its users, the higher the likelihood of those users' brand loyalty in return.
Personalization is maturing into a necessity in 2018
Algorithmically-based marketing is becoming the new standard: direct response and relevant content based on continual engagement makes the customer's decision process easier and more painless than ever before.
Imagine browsing Instagram or Facebook and seeing only ads that truly resonate with your purchasing habits and interests, or viewing dynamic ads in other places that mesh search intent signals with dynamic social advertising.
Suddenly, a consumer may feel like a brand is there for them to help, not just sell.
This will help marketers successfully micro-target their audience and create meaningful segments that assist in further understanding and marketing to their ideal customers efficiently.
Augmented reality (AR) is coming to marketing
With AR being more mainstream and popular than virtual reality, we can expect to see it put into action with marketing strategies in 2018.
Brands will be experimenting with both sponsored and branded AR content to keep things exciting and captivating with their audience, so get ready to jump on that trend with your own brand to stay current.
Video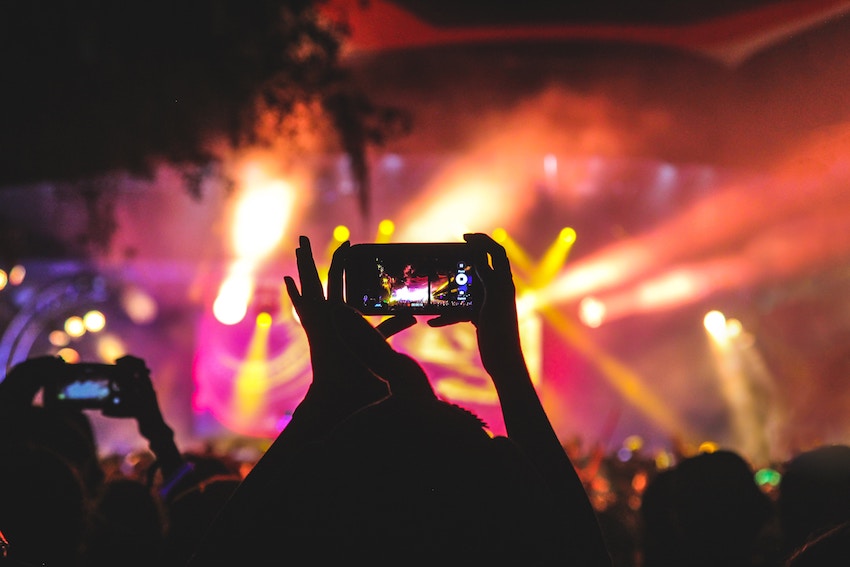 Video is still the biggest trend in marketing
Deemed the mother of all content (MOAC), video is still the most popular way that people engage with social media—especially live video.
Naturally, then, Snapchat and Instagram stories will be elemental in capturing your ideal customer's attention on those platforms, so get ready to be in front of a camera (or phone) a lot.
Diverse video types are on the rise
While we're all familiar with live video from its spike in popularity last year, there are quite a few exciting types of video that are going to take over 2018.
The video types to look out for are:
Professionally-made live video
Virtual reality video - interactive visual branded content
Video mapping - making 3D projections on a flat surface
Square videos for social media
Ads using natural language to allow for virality and a native ad feel
Shoppable videos - purchase items featured in the video, straight from the video
A home video will no longer suffice for brands to impress their followers—it's time to take it up a notch by going high-tech.
Speaking of which...
Marketers are increasing their video budget
A higher expectation of video quality from the public demands that marketers step up the production side of things, so plenty of marketers are predicting that an increase in budget will be necessary for focus, format, and platforms.
If video is the best way to get your ideal customer's attention, it better be good.
Investment in programmatic video steadily rises
More brands will become content creators or, at the very least, lead sponsors of digital-only content.
While marketers have been buying programmatic videos ads for some time, it's a new trend to focus on creating video content as a marketing strategy and way to build authority in a subject.
Traditionally dominated by individual people, soon we'll be seeing a lot of useful videos coming from brands instead.
Video: the longer, the better
As with written content, we're evolving toward more quality than quantity, which means that creating longer-length video copy that dives deep into a topic will be more rewarding than keeping it short.
Think about how short, 6-second video company Vine "died" last year, or how some of the most popular YouTube videos are insanely long, typically totaling in over an hour per video.
People want to find a one-stop video that explains everything so well that it's the only video they need to watch to understand.
All videos must tell a story
Storytelling is so important to successfully engaging your audience, so it's no surprise that all videos in 2018 are expected to follow an enticing plot, whether it's about your brand or your hero customers.
This doesn't stop at uploaded video content, either—live video storytelling is a must because it'll get you more viewers during the streaming time.
Storytelling is a powerful tool that we're all born with in one way or another, so harness it to skyrocket your marketing efforts.
Mobile isn't just important, it's more predominant
For the first time in history, there is a decline in video consumption on laptops and desktops.
In 2018, the most important computer for viewing videos is in your pocket.
That makes other small details like captions and muted sound so much more important in giving viewers the right experience for anywhere: at home, on the go, in a queue, and more.
Explainer videos are all the rage
We're already seeing videos like these pop up on brands' websites, especially SaaS brands that have less-than-simple products that require an explanation before purchase decisions ensue.
This will also be popular with complex ideas, such as healthcare, to position brands as informative and helpful guides that can help their customers navigate tricky topics without having to conduct their own research.
(E)commerce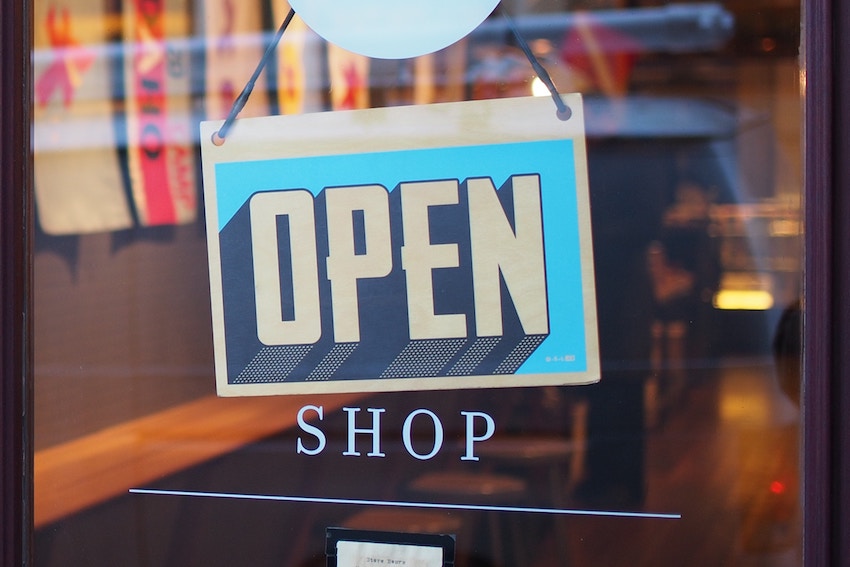 Voice commerce is the new way to shop in 2018
With the popularity of virtual personal assistants, voice search doesn't stop at Google.
Now, consumers can shop by using voice recognition technology and skipping the hands-on-keyboard approach altogether.
It's natural to want to talk to a real human when needing assistance during shopping, so using your voice to shop online just feels right.
Chatbots are predicted to be powered by natural language processing too, which will come in handy when you need to talk to a real person about your shopping experience but can't.
Why wait for a real human to respond within 24 hours when a friendly robot can answer your question instantly?
Attribution models will need to be adapted for ecommerce shopping
Let's be real: how often have you gone to a brand's website to learn about and identify a product, then hop over to somewhere cheaper to actually complete the purchase?
While it makes perfect sense for consumers, marketers consider such an action to reflect as a failure on their end—they didn't convince the consumer to purchase from them instead of Amazon.
It's still a success, but retailers will need to adapt their attribution models to understand that the purchase, though not made on their site, was a successful chain of social or display ads, a site visitation, and a purchase decision in which the consumer chose their brand over others.
In 2018 more than ever before, we need to weigh the factor of convenience into every purchase made.
Retailers will lure consumers back into the real store
Now that consumers expect cheaper prices online, a strategy that once helped online shopping catch up with "traditional" shopping, there's an odd stillness at the local shopping mall…
Ok, so maybe it's not that bad yet, but retailers are anticipating it to only get worse, and so brands have started to offer discounts and incentivize in-store purchases instead of online ones.
Influencer Marketing
Influencers will be even more popular in 2018 (they're not done yet)
Influencer marketing is still on the rise, even with other options like brand advocates and regular ol' campaigns flourishing as viable alternatives.
The power of influencers is admirable—even though quite a few people felt disenchanted by the amount of product sponsoring that their favorite famous people did last year, word of mouth marketing, even if coming from a celebrity, is still more effective than traditional advertising.
You won't see the influencers promoting brands trend disappearing just yet, but…
Micro-influencers are the new big thing
Micro-influencers, or users who have between 1,000 and 100,000 followers, are much more effective and relatable than the big dogs, as marketers are starting to realize.
This can be attributed to a few things, including their higher trust factor than macro-influencers, higher relatability (they're more like us than like, say, Brad Pitt), higher engagement as a result, and ability to tackle and specialize in more niche topics.

There you have it: half of the (many) top marketing trends predicted for 2018.
I wasn't kidding when I said this was an ultimate list—we have another roundup of digital marketing trends coming your way soon!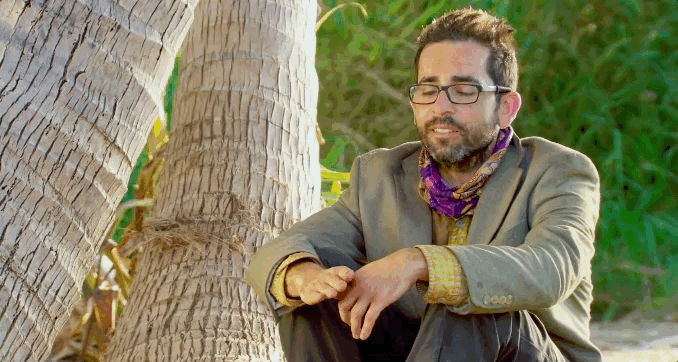 In the meantime...which of these trends are you most surprised by?
Which did you find to be the most predictable?
Are there any that you think won't come true?
Share your thoughts in the comments below. :)